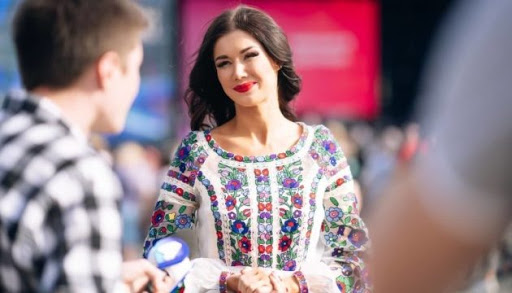 It has already been three years the reform of school education "New Ukrainian School" (NUS) in Ukraine is ongoing. But a year ago educators, parents and students faced a difficult challenge: how to organize the educational process in the conditions of COVID-19 pandemic? Is it possible to follow the reforms course? After all, what lesson can education system learn from this situation?
We talked through it all with the President of the Charitable Foundation "Development of Gifted Children", a member of the UNICEF Commission for the Protection of Children's Rights, the Chairman of the NGO "Youth that creates the state", an expert on culture and youth policy Julia Gershun.
How do you assess the New Ukrainian School in general and is it possible to maintain the course of reforms in the conditions of the pandemic?
In general I consider the NUS initiative successful. The main thing that distinguishes this reform is that the emphasis is not on the system, but on a particular child, with his features, talents, needs. Of course, not everything works perfectly yet, and it is too early to talk about long-term results. But the important thing is that a child has finally become the midpoint and the driving force of the educational process. Today, inclusive classes have become the norm, as well as interactive learning intertwined with the game. Mostly children don't sit at desks with their arms crossed. Instead they move, they are really interested in lessons. Some may say that this is a trifle, but, for example, when I went to school myself, I could not even dream of such an approach. The second key point of NUS is that there are many teachers and public sector figures who are involved in the reform. It seems to me that due to the combination of these two factors, a fairly strong foundation has been built, and it has allowed Ukrainian educators to respond the challenges of the pandemic with dignity.
In the context of the reform I'd like to draw attention to maintenance of schools in remote areas and educational institutions for children with special educational needs. We cooperate with teachers, parents, local authorities and relevant ministries and parliamentary committees to achieve that. Political views in this context are irrelevant, as education is one of the key issues across the country. It is fundamentally important for us that the processes of reformatting educational institutions, which are carried out by local governments in the framework of decentralization, do not lead to the mass closure of schools. We can't allow high school students from remote villages to travel miles to get to the nearest school.
The quarantine made teachers, children and parents switch to distance learning in just a few weeks. Has the education system tackled this challenge?
When distance learning was announced in Ukrainian schools in March 2020, no one was ready for that. Let's be honest, COVID-19 has become a challenge for the whole world, for educators in any country.
The main problem was, in fact, the digitalization of education. Not all teachers and students were able to master new programs and platforms fast. After all, lots of people didn't have (and still don't have) the material and technical base for distance learning. According to a study by FaktumGroup commissioned by InAU, in the second half of 2019, only 65% ​​of the population of Ukraine had Internet at home, and yet almost a quarter of them had the opportunity to use the Internet only with a smartphone. Of course, these factors have reduced the effectiveness of distance learning, and in some families made it impossible.
At the same time, we desperately need a single online platform for distance learning and creating of this platform should be a priority for the Ministry of Education.
Another difficult moment was the emotional burnout of teachers and parents. Of course, it was not easy to organize distance learning from scratch, change the usual schemes on the go and communicate with students online. Parents, as a rule, had to become active participants and organizers of the educational process. In the first months of the quarantine, UN Women Ukraine conducted an operational assessment, which showed that in 79% of cases mainly mothers are engaged in the distance learning process of school children in families. At the same time, women have to combine these new responsibilities with household chores and, in many cases, with their work. All of the above often causes excessive time pressure and psychological stress.
Therefore, now, in the pandemic, the organization of children's extracurricular leisure is getting even more relevant. Of course, parental responsibility in this matter always remains. But in a country where many families simply do not have the financial means to pay for clubs or sports for their child, the organization of such leisure becomes the task of the state. And not locally, but globally, across the country.
You mentioned children with special needs. How was the educational process in the conditions of quarantine organized for them?
That's a tough question. Due to quarantine restrictions, thousands of children with disabilities were sent from boarding schools to their families, without consideration whether the parents were able to provide the necessary level of care and development for these children on their own. Unfortunately, in many cases parents couldn't manage. For example, children with musculoskeletal problems need exercises on special equipment, which most families do not have at home. Not to mention the special medical manipulations, which a working single mother can't provide physically due to the lack of time.
Ukrainian schools have been operating in conditions of full or partial lockdown for more than a year. Are there any positive gains of "quarantine education"?
Sure. Despite all the technical difficulties and emotional pressure, many educators mastered new skills quickly and even managed to find positive sides of this situation. In particular, in the conditions of quarantine many educational seminars, conferences on exchange of experience - both for teachers, and for school children - were switched to an online mode. Thanks to that, even people from the farthest corners of the country were able to attend these events, which would be hardly possible for them to visit "offline".
In February this year, the Ministry of Education and Science, together with UNICEF and international partners from the SeeD Center, developed and presented an interactive School Pandemic Guide. This guide provides unique tips for effective learning in a crisis, taking into account the physical and emotional health of students.
Besides, young people were proactive! Modern schoolchildren, generation Z is extremely creative, with a developed civic position and a keen sense of social responsibility. The children themselves created online initiatives and quests, filmed interesting content for their school page or club on social networks.
It's no secret that after graduation talented young people often try to go abroad to continue their studying. What does it take to change the situation?
In 2020, due to the impossibility to leave the country, almost all gifted graduates entered domestic universities - and this is, of course, a unique opportunity to stop the brain drain. This is really important, because the vector of youth development determines the future of any country in 15-20 years. There is no doubt about the powerful potential of our students and educators and the way they overcome quarantine challenges is just another confirmation for that. Now it is the turn of the state to create favorable conditions for quality education, to invest in this industry, to teach our children to live in the modern world, to provide them with decent knowledge and security. These are our common tasks, priorities and key components of national interests of Ukraine.