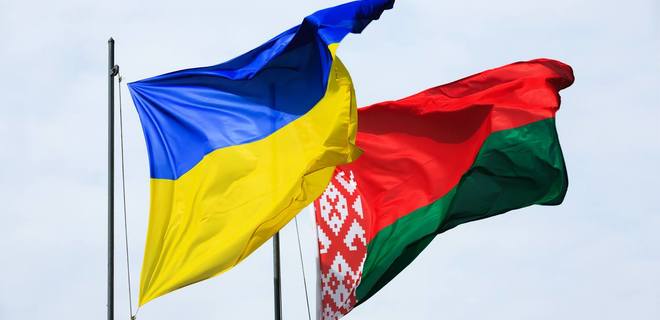 Russia applies history and historical policy as a part of its own propaganda narrative that Ukraine and Belarus, and partially Poland, have no right to exist independently.
It seems that these countries have existed only with the support of Russia throughout its history. Concerning Ukraine and Belarus, Russian propaganda applies simpler stamps; in the case of Poland, it has to offer a more complex model: in order to confirm its theses it has to seek heroes and images that demonstrate bilateral cooperation. This is mostly applicable to the heroes of the Second World War and the post-war period, as well as to the part of the Polish elites of the First Polish-Lithuanian Commonwealth who served in the forces of the Russian Empire – the emphasis is laid on "normal" Polish people who collaborated with the Russians.
In terms of Ukraine and Belarus, this task is les complicated, as long historical periods of Russian occupation allow us to encounter more such characters. In Belarus, there is a contrast between those who cooperated and those, who did not, who are called "traitors." The situation is pretty similar in Ukraine, but Russian propaganda often benefits from narratives that are difficult for Ukrainian historiography: for example, about Bohdan Khmelnytsky, an important hero of Ukrainian history who, nevertheless, cooperated with Moscow.
The spectrum of "traitors" in Ukrainian, Belarusian and Polish history is considerably large: in this way, Russian propaganda tries to portray those who opposed Russian encroachment as total evil. Propaganda, due to its specificity, provides vague formulations that are not detailed. Therefore, the schemes are considered even logical until they are subjected to detailed analysis. By virtue of Internet users and TV viewers not having the time to do research of such content, it is quite effective in influencing its target audience.
Russia often benefits from historical disputes between states, which are difficult to avoid, in order to demonstrate its winning position. This is especially evident and true on the eve of the days of commemoration of the Second World War, when the facts of conflicts between the Ukrainian UPA and the Polish Home Army or the involvement of Bandera's men in the murder of the Belarusians, are skilfully manipulated. That is the reason why nation-states are aggressive, and the USSR, as a supranational state, united the Ukrainians, Belarusians, and Poles and allowed them all to exist together equally and peacefully. The crux of the matter lies in that Russian propaganda, having appropriate resources, might intervene into the European market, where it also mass-produces the image of Ukrainian, Belarusian and Polish nationalists as collaborators of the Nazis, endeavouring to rehabilitate Soviet policy.
An interesting fact important for the analysis of the Kremlin's narrative is worth mentioning. During last year's speech at a Victory Day parade in Moscow, Putin did not use the word "Soviet", replacing it by "Russian soldiers" as they were liberating Europe from Nazism. That is considered the actual privatization of Soviet heritage by Russia. It is complicated for other post-Soviet countries to currently compete for this historical heritage. Therefore, they have to focus more on the common history of cooperation and thus build their own narrative, the opposite of the Russian one.
Author: Zmitser Mickiewicz.
Zmitser Mickiewicz is an analyst at the Belarus Security Blog project, editor-in-chief of the Varta almanac, and a journalist with Belsat TV channel (Republic of Belarus).